Key Findings
Key Finding 1: Increased Exposure to Extreme Events
Health impacts associated with climate-related changes in exposure to extreme events include death, injury, or illness; exacerbation of underlying medical conditions; and adverse effects on mental health [High Confidence]. Climate change will increase exposure risk in some regions of the United States due to projected increases in the frequency and/or intensity of drought, wildfires, and flooding related to extreme precipitation and hurricanes [Medium Confidence].
Key Finding 2: Disruption of Essential Infrastructure
Many types of extreme events related to climate change cause disruption of infrastructure, including power, water, transportation, and communication systems, that are essential to maintaining access to health care and emergency response services and safeguarding human health [High Confidence].
Key Finding 3: Vulnerability to Coastal Flooding
Coastal populations with greater vulnerability to health impacts from coastal flooding include persons with disabilities or other access and functional needs, certain populations of color, older adults, pregnant women and children, low-income populations, and some occupational groups [High Confidence]. Climate change will increase exposure risk to coastal flooding due to increases in extreme precipitation and in hurricane intensity and rainfall rates, as well as sea level rise and the resulting increases in storm surge [High Confidence].
Some regions of the United States have already experienced costly impacts—in terms of both lives lost and economic damages—from observed changes in the frequency, intensity, or duration of certain extreme events (Figure 4.1). Climate change projections show that there will be continuing increases in the occurrence and severity of some extreme events by the end of the century, while for other extremes the links to climate change are more uncertain (Table 4.1). (See also Ch. 1: Introduction)
Four categories of extreme events with important health impacts in the United States are addressed in this chapter: 1) flooding related to extreme precipitation, hurricanes, and coastal storms, 2) droughts, 3) wildfires, and 4) winter storms and severe thunderstorms. The health impacts of extreme heat and extreme cold are discussed in Chapter 2: Temperature-Related Death and Illness. For each event type, the chapter integrates discussion of populations of concern that have greater vulnerability to adverse health outcomes. The air quality impacts of wildfires are discussed below and also in Chapter 3: Air Quality Impacts. Although mental health effects are noted briefly here and in later sections of this chapter, in-depth discussion of the impacts of extreme events on mental health is presented in Chapter 8: Mental Health.
Figure 4.1: Estimated Deaths and Billion Dollar Losses from Extreme Events in the United States 2004–2013
While it is intuitive that extremes can have health impacts such as death or injury during an event (for example, drowning during floods), health impacts can also occur before or after an extreme event as individuals may be involved in activities that put their health at risk, such as disaster preparation and post-event cleanup.1 Health risks may also arise long after the event, or in places outside the area where the event took place, as a result of damage to property, destruction of assets, loss of infrastructure and public services, social and economic impacts, environmental degradation, and other factors. Extreme events also pose unique health risks if multiple events occur simultaneously or in succession in a given location, but these issues of cumulative or compounding impacts are still emerging in the literature (see Front Matter and Ch. 1: Introduction).
Dynamic interactions between extreme events, their physical impacts, and population vulnerability and response can make it difficult to quantitatively measure all the health impacts that may be associated with an extreme event type, particularly those that are distributed over longer periods of time (See "Emerging Issues," Section 4.8). These complexities make it difficult to integrate human health outcomes into climate impact models, and thus projections of future health burdens due to extreme events under climate change are not available in the literature. Instead, this chapter focuses on explaining the physical processes and pathways that scientists know contribute to human exposure and identifying overarching conclusions regarding the risk of adverse health impacts as a result of changing extreme weather and climate.
Table 4.1: Health Impacts of Extreme Events
Click on a table row for more information.
Event Type
Example Health Risks and Impacts (not a comprehensive list)
Observed and Projected Impacts of Climate Change on Extreme Events from 2014 NCA 4
Flooding Related to Extreme Precipitation, Hurricanes, Coastal Storms

Traumatic injury and death (drowning)
Mental health impacts
Preterm birth and low birth weight
Infrastructure disruptions and post-event disease spread
Carbon monoxide poisoning related to power outages

Heavy downpours are increasing nationally, especially over the last three to five decades, with the largest increases in the Midwest and Northeast. Increases in the frequency and intensity of extreme precipitation events are projected for all U.S. regions. [High Confidence]

The intensity, frequency, and duration of North Atlantic hurricanes, as well as the frequency of the strongest hurricanes, have all increased since the 1980s [High Confidence]. Hurricane intensity and rainfall are projected to increase as the climate continues to warm [Medium Confidence].

Increasing severity and frequency of flooding have been observed throughout much of the Mississippi and Missouri River Basins. Increased flood frequency and severity are projected in the Northeast and Midwest regions [Low Confidence]. In the Western United States, increasing snowmelt and rain-on-snow events (increased runoff when rain falls onto existing snowpack ) will increase flooding in some mountain watersheds [Medium Confidence].

In the next several decades, storm surges and high tides could combine with sea level rise and land subsidence to further increase coastal flooding in many regions. The U.S. East and Gulf Coasts, Hawaii, and the U.S.-affiliated Pacific Islands are particularly at risk.

Droughts

Reduced water quality and quantity
Respiratory impacts related to reduced air quality
Mental health impacts

Over the last several decades, drought patterns and trends have been changing, but patterns vary regionally across the United States. Droughts in the Southwest are projected to become more intense [High Confidence].
Wildfires

Smoke inhalation
Burns and other traumatic injury
Asthma exacerbations
Mental health impacts

Increased warming, drought, and insect outbreaks, all caused by or linked to climate change, have increased wildfires and impacts to people and ecosystems in the Southwest [High Confidence].

Rising temperatures and hotter, drier summers are projected to increase the frequency and intensity of large wildfires, particularly in the western United States and Alaska.

Winter Storms & Severe Thunderstorms

Traumatic injury and death
Carbon monoxide poisoning related to power outages
Hypothermia and frostbite
Mental health impacts

Winter storms have increased in frequency and intensity since the 1950s, and their tracks have shifted northward [Medium Confidence]. Future trends in severe storms, including the intensity and frequency of tornadoes, hail, and damaging thunderstorm winds, are uncertain and are being studied intensively [Low Confidence].
---
The severity and extent of health effects associated with extreme events depend on the physical impacts of the extreme events themselves as well as the unique human, societal, and environmental circumstances at the time and place where events occur. This complex set of factors can moderate or exacerbate health outcomes and vulnerability in the affected people and communities (Figure 4.2). Vulnerability is the tendency or predisposition to be adversely affected by climate-related health effects. It encompasses three elements—exposure, sensitivity, and adaptive capacity —that also interact with and are influenced by the social determinants of health (See Ch. 1: Introduction and Ch. 9: Populations of Concern for additional discussion and definitions of these terms.)
Figure 4.2: Climate Change and Health–Flooding
Exposure is contact between a person and one or more biological, psychosocial, chemical, or physical stressors, including stressors affected by climate change. Contact may occur in a single instance or repeatedly over time, and may occur in one location or over a wider geographic area. Demographic shifts and population migration may change exposure to public health impacts. For example, since 1970, coastal population growth (39%) has substantially increased compared to population growth for the United States as a whole (about 13%).5 In the future, this coastal migration in conjunction with rising sea levels has the potential to result in increased vulnerability to storm surge events for a greater proportion of the U.S. population concentrated in these coastal areas. Choices by individuals and governments can reduce or increase some exposure risk to extreme events.6 As shown in Figure 4.2, such choices can include whether to build or allow development in floodplains and coastal areas subject to extreme high tides and sea level rise. Individuals' responses to evacuation orders and other emergency warnings also affect their exposure to health threats. Factors such as income have been linked to how people perceive the risks to which they are exposed and choose to respond, as well as their ability to evacuate or relocate to a less risk-prone location.7 The condition of the built environment also affects exposure to extreme events, and those living in low-quality, poorly maintained, or high-density housing may have greater risks of health impacts.8
Sensitivity is the degree to which people or communities are affected, either adversely or beneficially, by climate variability and change. It is determined, at least in part, by biologically based traits such as age. For example, older adults (generally defined as age 65 and older) are physiologically more sensitive to health impacts from extreme events because of normal aging processes; they are generally more frail, more likely to have chronic medical conditions that make them more dependent on medications, and require more assistance in activities of daily living.9,10 In addition, social determinants of health affect disparities in the prevalence of medical conditions that contribute to biological sensitivity.11,12 Health disparities are more prevalent in low-income populations, as well as in some communities of color, and are frequently exacerbated during extreme events.13 For example, Black or African American populations have higher rates of chronic conditions such as asthma, decreased lung function, and cardiovascular issues, all of which are known to increase sensitivity to health effects of smoke from wildfires (Ch. 3: Air Quality Impacts).14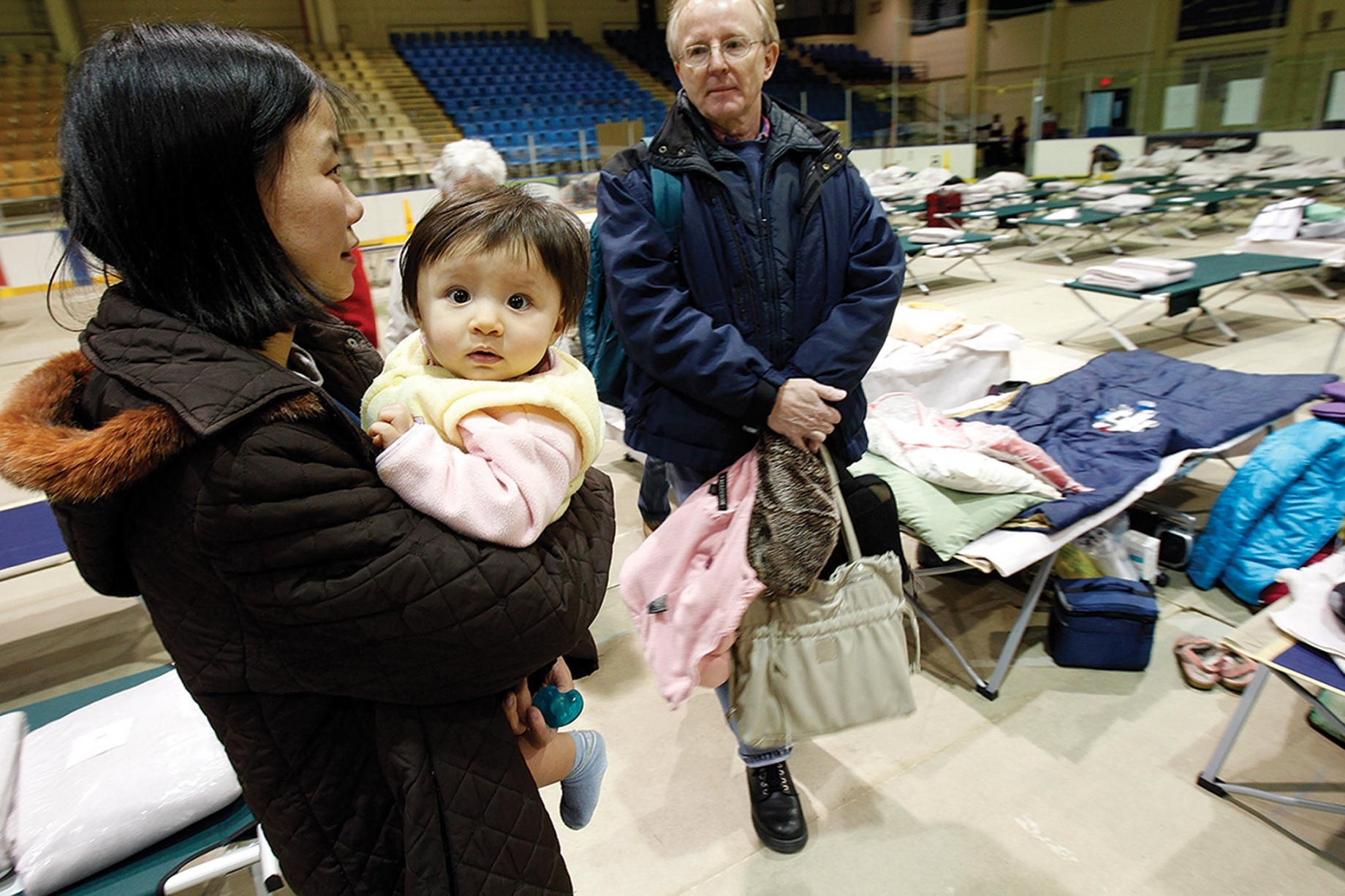 Adaptive capacity is the ability of communities, institutions, or people to adjust to potential hazards, to take advantage of opportunities, or to respond to consequences. Having strong adaptive capacity contributes to resilience—the ability to prepare and plan for, absorb, recover from, and more successfully adapt to adverse events.15 In the context of extreme events, people with low adaptive capacity have difficulty responding, evacuating, or relocating when necessary, and recovering from event-related health impacts.
For individuals, health outcomes are strongly influenced by the social determinants of health that affect a person's adaptive capacity. Poverty is a key risk factor, and the poor are disproportionately affected by extreme events.6,11,16 Low-income individuals may have fewer financial resources and social capital (such as human networks and relationships) to help them prepare for, respond to, and recover from an extreme event.17,18 In many urban, low-income neighborhoods, adaptive capacity is reduced where physical and social constructs, such as community infrastructure, neighborhood cohesion, and social patterns, promote social isolation.19,20,21 Those with higher income possess a much higher level of resilience and availability of resources to increase their adaptive capacity.22,23 Other attributes of individuals that contribute to lower adaptive capacity include their age (very young or very old) and associated dependency on caregivers, disabilities such as mobility or cognitive impairments, having specific access and functional needs, medical or chemical dependence, limited English proficiency, social or cultural isolation, homelessness, and institutionalization (prisons, psychiatric facilities, nursing homes).1,10,24
At a larger community or societal level, adaptive capacity is heavily influenced by governance, management, and institutions.25 Governments and non-governmental organizations provide essential extreme-event preparedness, coordination, emergency response, and recovery functions that increase adaptive capacity at the local, state, tribal, and federal levels—for example, in providing early warning systems where possible, evacuation assistance, and disaster relief.15,26 Risk sharing, management, and recovery schemes such as insurance can also play a significant role in building resilience in the context of extreme events and climate change.27,28 For instance, lack of health insurance has been associated with greater risk of hospital admission after exposure to certain weather events.29 Public health actions or interventions that maintain or strengthen the adaptive capacity of communities, institutions, or people could help mediate certain health impacts due to extreme events.30 On the other hand, climate change—particularly its effect on extreme events—has the potential to create unanticipated public health stressors that could overwhelm the U.S. public health system's adaptive capacity and could require new approaches.30
---
When essential infrastructure and related services are disrupted during and after an extreme event, a population's exposure to health hazards can increase, and losses related to the event can reduce adaptive capacity.6 Disruptions can include reduced functionality, such as poor road conditions that limit travel, or complete loss of infrastructure, such as roads and bridges being washed away. Serious health risks can arise from infrastructure and housing damage and disruption or loss of access to electricity, sanitation, safe food and water supplies, health care, communication, and transportation.1,31,32,33,34 Identifying vulnerable infrastructure and investing in strategies to reduce vulnerability, including redundancy (having additional or alternate systems in place as backup) and ensuring a certain standard of condition and performance can reduce the likelihood of significant adverse impacts to infrastructure from extreme weather events.35
Health Risks Related to Infrastructure
Existing infrastructure is generally designed to perform at its engineered capacity assuming historical weather patterns, and these systems could be more vulnerable to failure in response to weather-related stressors under future climate scenarios.6,36,37 Shifts in the frequency or intensity of extreme events outside their historical range pose infrastructure risks, which may be compounded by the fact that much of the existing critical infrastructure in the United States, like water and sewage systems, roads, bridges, and power plants, are aging and in need of repair or replacement.6,38 For example, the 2013 American Society of Civil Engineer's Report Card assigned a letter grade of D+ to the condition and performance of the Nation's infrastructure.39
In addition, recurrent weather-related stressors, such as "nuisance flooding" (frequent coastal flooding that is increasing in frequency due to sea level rise), contribute to overall deterioration of infrastructure like stormwater drainage systems and roads (see Ch. 6: Water-Related Illness).40 These systems are important in the context of health because drainage helps to avoid sewage overflows and maintain water quality,41 and roads are vital for evacuations and emergency response during and after extreme events.42
Energy infrastructure that relies on environmental inputs, such as water for cooling in power generation or for hydroelectric dams, is also vulnerable to changes in extreme events due to climate change.36,43 Power generation accounts for one of the largest withdrawals of freshwater in the United States.44 Longer or more intense droughts that are projected for some regions of the United States (see Table 4.

1) will contribute to reduced energy production in those regions, which may lead to supply interruptions of varying lengths and magnitudes and adverse impacts to other infrastructure that depends on energy supply.36
Power Outages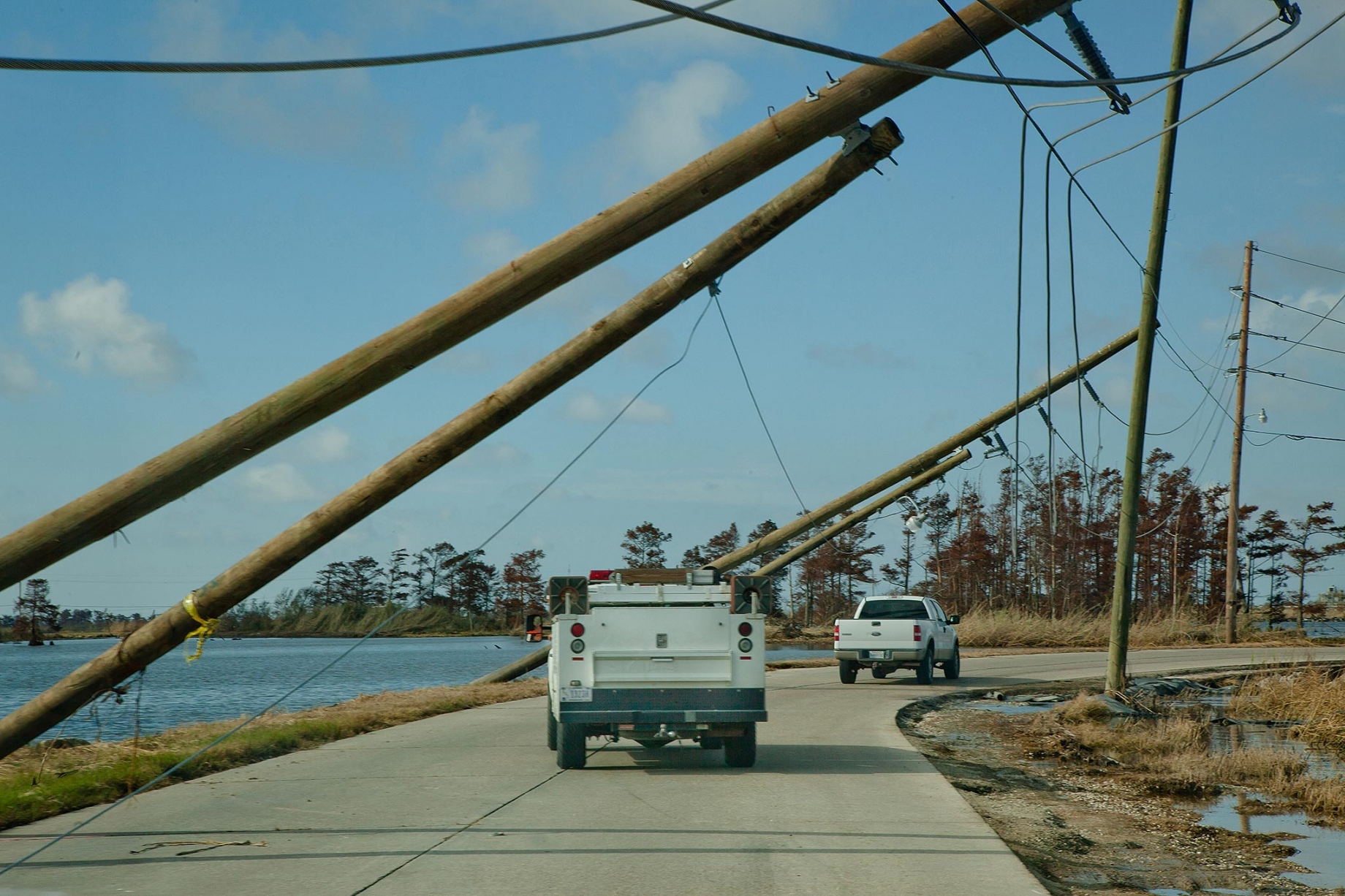 Electricity is fundamental to much modern infrastructure, and power outages are commonly associated with the types of extreme events highlighted in this chapter.45 During power outages, observed health impacts include increased deaths from accidental and natural causes,46 increased cases of foodborne diarrheal illness from consuming food spoiled by lack of refrigeration (see Ch. 7: Food Safety),1 and increased rates of hospitalization.47 In addition, extreme-event-related power outages are associated with increased injuries and deaths from carbon monoxide poisoning after floods, hurricanes, severe winter storms, and ice storms.1,33,48,49,50,51 This is due to increased use of gasoline-powered generators, charcoal grills, and kerosene and propane heaters or stoves inside the home or other areas without proper ventilation (see also Ch. 3: Air Quality Impacts). Populations considered especially vulnerable to the health impacts of power outages include older adults, young children, those reliant on electrically powered medical equipment like ventilators and oxygen, those with preexisting health conditions, and those with disabilities (see Ch. 9: Populations of Concern).1,45,46 In rural communities, power and communications can take longer to restore after damage from an extreme event.52
Transportation, Communication, and Access
Damage to transportation infrastructure or difficult road conditions may delay first responders, potentially delaying treatment of acute injuries and requiring more serious intervention or hospitalization.42 Extreme events can disrupt access to health care services via damage to or loss of transportation infrastructure, evacuation, and population displacement.34 For chronically ill people, treatment interruptions and lack of access to medication can exacerbate health conditions both during and after the extreme event.1,53 Surveys of patients after Hurricane Katrina showed that those with cancer, hypertension, kidney disease requiring dialysis, cardiovascular disease, and respiratory illnesses were particularly affected.53,54,55 Evacuations also pose health risks to older adults—especially those who are frail, medically incapacitated, or residing in nursing or assisted living facilities—and may be complicated by the need for concurrent transfer of medical records, medications, and medical equipment.1,56 Some individuals with disabilities may also be disproportionally affected during evacuations if they are unable to access evacuation routes, have difficulty in understanding or receiving warnings of impending danger, or have limited ability to communicate their needs.57 In addition, persons with limited English proficiency are less likely to understand or have timely access to emergency information, which may lead to delayed evacuation.58,59 Health risks increase if evacuation is delayed until after a storm hits; loss of power and damage to communications and transportation infrastructure can hinder health system operations.1
Water Infrastructure
Extreme precipitation events and storms can overwhelm or damage stormwater and wastewater treatment infrastructure, increasing the risk of exposure to contaminated water (see Ch. 6: Water-Related Illness). Risk of post-flood gastrointestinal illness outbreaks are considered to be low in the United States, but risk increases for displaced populations—especially young children and infants with immature immune systems—where shelter conditions are crowded or have poor sanitation.1,31 There is potential for post-flood mold and fungi growth inside houses to worsen allergic and asthmatic symptoms, but these types of health impacts have not been documented following floods or storms.1,31,60,61 In general, however, adverse health effects from dampness and mold in homes are well known and studied.62,63,64
Cascading Failures
Many infrastructure systems are reliant on one another, and disruption or failure of one system or at any place in the system can lead to the disruption of interconnected systems—a phenomenon referred to as a cascading failure. For example, electricity is essential to multiple systems, and a failure in the electrical grid can have cascading effects on water and sewage treatment, transportation, and health care systems.38,45 Extreme events can simultaneously strain single or multiple components of interconnected infrastructure and related facilities and equipment, which increases the risk of cascading infrastructure failure.65,66 This risk to interconnected systems has been particularly notable in the context of urban areas (especially cities for which the design or maintenance of critical infrastructure needs improvement) and industrial sites containing chemicals or hazardous materials that rely on specific equipment—such as holding tanks, pipelines, and electricity-dependent safety mechanisms like automatic shut-off valves—to prevent releases.6,67,68 Dramatic infrastructure system failures are rare, but such cascading failures can lead to public health consequences when they do occur, including shifts in disease incidence.69
The 2003 blackout in the northeastern United States, caused indirectly by surging electrical demand during a heat wave, is an illustrative example of how climate change could introduce or exacerbate health threats from cascading infrastructure failures related to extreme weather. During this 31-hour event, lack of electricity compromised traffic control, health care and emergency services, wastewater treatment, solid waste collection, and a host of other critical infrastructure operations.70,71,72,73 New York City health officials responded to failure of hospital emergency generators and interruptions in electrically powered medical equipment, contamination of recreational water and beaches with untreated sewage, pest control issues, and loss of refrigeration leading to potential impacts on food and vaccine spoilage.74 Increased incidence of gastrointestinal illness from contaminated food or water, and a large increase in accidental and non-accidental deaths and hospitalizations in New York City were attributed to the blackout.46,47,74 See Chapter 6: Water-Related Illness for other examples of health impacts when interconnected wastewater, stormwater, and drinking water infrastructure fails, such as during the 1993 Milwaukee Cryptosporidium outbreak.
---
Floods are the primary health hazard associated with extreme precipitation events, hurricanes, and coastal storms. Risk of exposure to floods varies by region in the United States and by type of flooding that occurs in that location (see Table 4.1 and "Flood Terminology"). People in flood-prone regions are expected to be at greater risk of exposure to flood hazards due to climate change (Table 4.1),11,75,76 which may result in various types of health impacts described below.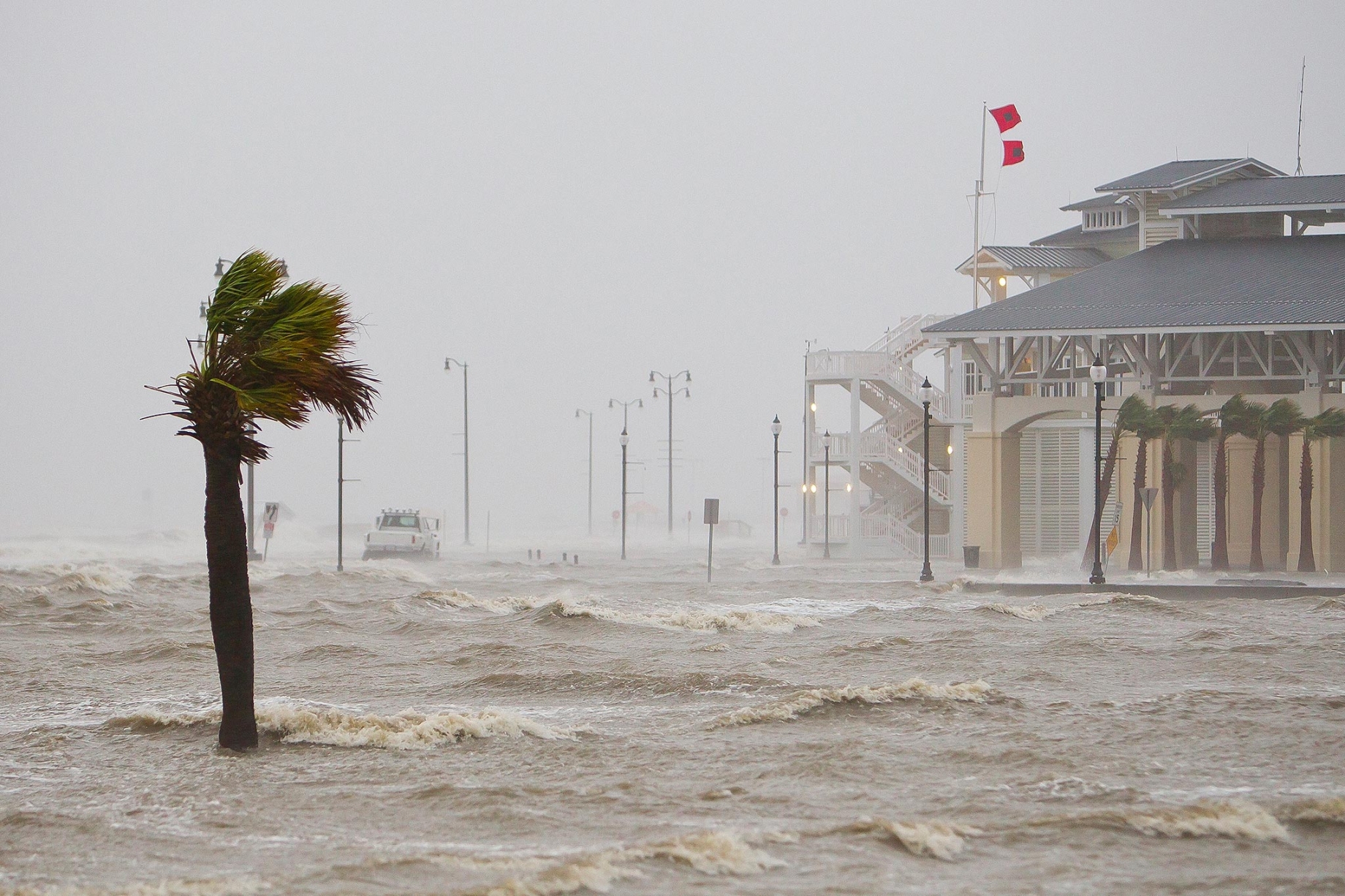 Most flood deaths in the United States are due to drowning associated with flash flooding.1,31,60 The majority of these deaths are associated with becoming stranded or swept away when driving or walking near or through floodwaters.60,77,78,79 Flash floods in the United States occurred more frequently from 2006 to 2012 and were associated with more deaths and injuries in rural areas compared to urban areas.79 Contributing factors include the following: 1) small, rural basins develop flash flood conditions much more quickly, providing less time to notify rural residents with emergency procedures like warnings, road closures, and evacuations; 2) more rural roads intersect low-water crossings without bridge infrastructure and rural areas have fewer alternative transportation options when roads are closed; and 3) rural areas have fewer emergency response units and slower response times.79 Although flash floods are less frequent in urban areas, a single urban event is likely to result in more deaths and injuries than a rural event.79
Drowning in floodwaters was the leading cause of death (estimated 2,544 persons) among people directly exposed to hazards associated with hurricanes and coastal storms from 1963 to 2012.80 Hurricanes are typically associated with coastal flooding, but they can also cause substantial inland flooding before, during, and after landfall, even when far from the storm's center (Figure 4.3).81,82,83
Figure 4.3: Hurricane-Induced Flood Effects in Eastern and Central United States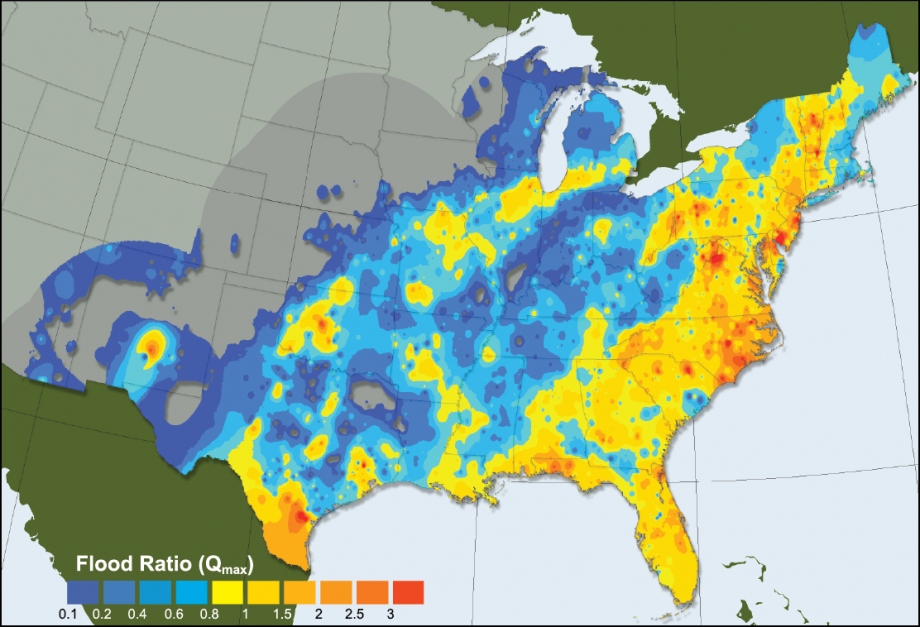 VIEW
The deadliest U.S. storms of this century to date were Hurricane Katrina and Superstorm Sandy. Katrina was a very large and powerful Category 3 storm that hit the Gulf Coast region in 2005. Hurricane Katrina was responsible for almost half of the hurricane-related deaths over the past 50 years,80 with the majority of deaths directly related to the storm in Louisiana (an estimated 971 to 1,300 deaths) due to drowning or flood-related physical trauma due to the failure of the levees in New Orleans.84,85 Sandy was a historically rare storm that affected a large portion of the country in October 2012, with particularly significant human health and infrastructure impacts in New Jersey and the greater New York City area. Superstorm Sandy is estimated to have caused between 117 and 147 direct deaths across the Atlantic basin, also with drowning and flood-related physical trauma as the leading cause of death.86,87
Both fatal and non-fatal flood-related injuries can occur in any phase of the event: before (preparation or evacuation), during, and after (cleanup and recovery). Common flood-related injuries include blunt trauma from falling debris or objects moving quickly in floodwater, electrocution, falls, and motor vehicle accidents from wet, damaged, or obstructed roads.1,31,60 Other common, generally non-fatal injuries include cuts, puncture wounds, sprains/strains, burns, hypothermia, and animal bites.1,31,60 Exposure to floodwaters or to contaminated drinking water can cause gastrointestinal illness; wound infections; skin irritations and infections; and eye, ear, nose, and throat infections.1,31 Many of these injuries have been observed in occupational settings 33 and in rural areas.79
In the United States, populations with greater vulnerability to flood-related injuries and illnesses include older adults, the immunocompromised and others with existing illness (especially if dependent on routine medical treatments or drug prescriptions), certain racial/ethnic groups (Black and Hispanic or Latino), people with limited English proficiency, and people with lower socioeconomic status (especially if uninsured, unemployed, or living in poor-quality housing).1,75 Differences in exposure, sensitivity, and adaptive capacity lead to a disproportionate number of flood-related fatalities among older adults, males, and some low-income communities of color.31 For example, almost half of deaths from Hurricane Katrina were people over age 75, while for Superstorm Sandy almost half were over age 65.1,31 The Black adult mortality rate from Hurricane Katrina was 1.7 to 4 times higher than that of whites.31,85 Floods and storms also create numerous occupational health risks, with most storm-related fatalities associated with cleanup activities (44%), construction (26%), public utilities restoration (8%), and security/policing (6%).1 First responders and other emergency workers face greater health and safety risks when working in conditions with infrastructure disruptions, communication interruptions, and social unrest or violence following floods and storms.75,88,89
Pregnant women and newborns are uniquely vulnerable to flood health hazards. Flood exposure was associated with adverse birth outcomes (preterm birth, low birth weight) after Hurricane Katrina and the 1997 floods in North Dakota.90,91 Floods and storms can also create conditions in which children can become separated from their parents or caregivers, which—particularly for children with disabilities or special health care needs—increases their vulnerability to a range of health threats, including death, injury, disease, psychological trauma, and abuse.92,93,94 Flood-related mental health impacts are associated with direct and longer-term losses, social impacts, stress, and economic hardship.1,31,60 Women, children, older adults, low-income populations, and those in poor health, with prior mental health issues, or with weak social networks may be especially vulnerable to the mental health impacts of floods (Ch. 8: Mental Health).
---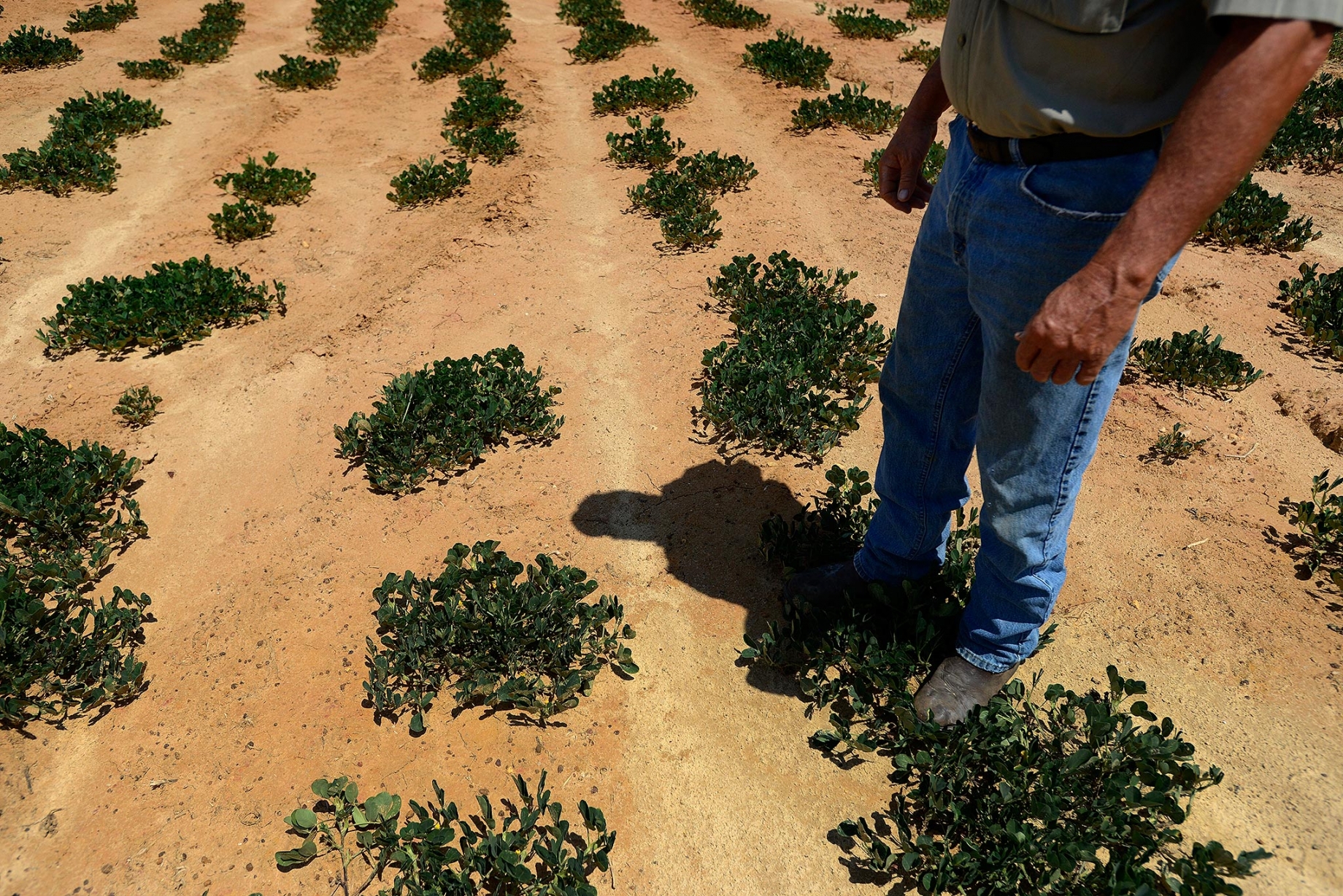 Drought may be linked to a broad set of health hazards, including wildfires, dust storms, extreme heat events, flash flooding, degraded air and water quality, and reduced water quantity.76 Exposure risk to potential drought health hazards is expected to vary widely across the nation, depending on several localized variables, such as characteristics of the built environment, loss of livelihoods, local demand for water, and changes in ecosystems.96,97 Researching the health effects of drought poses unique challenges given multiple definitions of the beginning and end of a drought, and because health effects tend to accumulate over time. In addition, health impacts do not occur in isolation. For example, droughts intensify heat waves by reducing evaporative cooling,4 further complicating efforts to attribute specific health outcomes to specific drought conditions.
A primary health implication of drought arises from the contamination and depletion of water sources,97 but there are few studies documenting specific health consequences in the United States.98 Drought in coastal areas can increase saltwater intrusion (the movement of ocean water into fresh groundwater), reducing the supply and quality of potable water.99,100,101 In addition to reducing water quantity, drought can decrease water quality when low flow or stagnant conditions increase concentrations of pollutants or contaminants (such as chemicals and heavy metals) and when higher temperatures encourage pathogen growth.97,98,102,103,104,105 Heavy rain following drought can flush accumulated pathogens or contaminants into water bodies.106,107 Reduced surface and groundwater quality can increase risk of water-related illness as well as foodborne illness if pathogens or contaminants enter the food chain (see Ch. 6: Water-Related Illness and Ch. 7: Food Safety).
In some regions of the United States, drought has been associated with increased incidence of West Nile virus disease.108,109,110,111,112 Human exposure risk to West Nile virus may increase during drought conditions due to a higher prevalence of the virus in mosquito and bird populations as a result of closer contact between birds (virus hosts) and mosquitoes (vectors) as they congregate around remaining water sources (see Ch. 5: Vector-Borne Diseases) .113 Primarily in the Southwest, droughts followed by periods of heavy rainfall have been associated with an increase in rodent populations.114,115,116 This could lead to increased exposures to rodent allergens and rodent-borne diseases, such as hantavirus.117,118,119
Drought conditions also tend to reduce air quality and exacerbate respiratory illness by way of several mechanisms associated with soil drying, loss of vegetation, airborne particulate matter, and the creation of conditions conducive for dust storms and wildfires.120,121 In addition, air pollutants such as soluble trace gases and particles remain suspended in the air when there is a lack of precipitation (see Ch. 3: Air Quality Impacts).122 Inhalation of particles can irritate bronchial passages and lungs, resulting in exacerbated chronic respiratory illnesses.97 The size of particles is directly linked to their potential health effects. Exposure to fine particles is associated with cardiovascular illness (for example, heart attacks and strokes) and premature death, and is likely associated with adverse respiratory effects.123 There is greater uncertainty regarding the health effects of inhaling coarse particles (often found in soil dust), but some evidence indicates an association with premature death and cardiovascular and respiratory effects.123,124,125
Mental health issues have also been observed during drought periods through research primarily conducted in Australia (see also Ch. 8: Mental Health).96 Rural areas, in particular, can experience a rise in mental health issues related to economic insecurity from drought.96,126,127,128,129
---
Climate change is projected to increase the frequency and intensity of large wildfires (Figure 4.4), with associated health risks projected to increase in many regions.76,146 Wildfire can have health impacts well beyond the perimeter of the fire. Populations near the fire or even thousands of miles downwind may be exposed to a complex smoke mixture containing various substances including carbon monoxide, ozone, toxic chemicals, and both fine and coarse particles,147,148 presenting a serious health risk for the exposed populations (see Ch. 3: Air Quality Impacts).149,150 For example, the 2002 forest fires in Quebec resulted in up to a 30-fold increase in airborne fine particulate concentrations in Baltimore, Maryland, a city nearly 1,000 miles downwind.76 Exposure times can range from a few days to several weeks.147,151,152
Figure 4.4: Projected Increases in Very Large Fires
Exposure to smoke-related air pollutants from wildfires has been associated with a wide range of human health effects, including early deaths and low infant birth weight, with the strongest evidence for acute respiratory illness.147,148,153,154,155,156,157 Inhalation of smoke from wildfire has been linked to exacerbated respiratory problems, such as shortness of breath, asthma, and chronic obstructive pulmonary disease ( COPD ).156,158,159,160 While the association between smoke exposure and cardiovascular outcomes is uncertain,156 exposure to fine particles contributes to risk of cardiovascular disease and premature death.161,162,163,164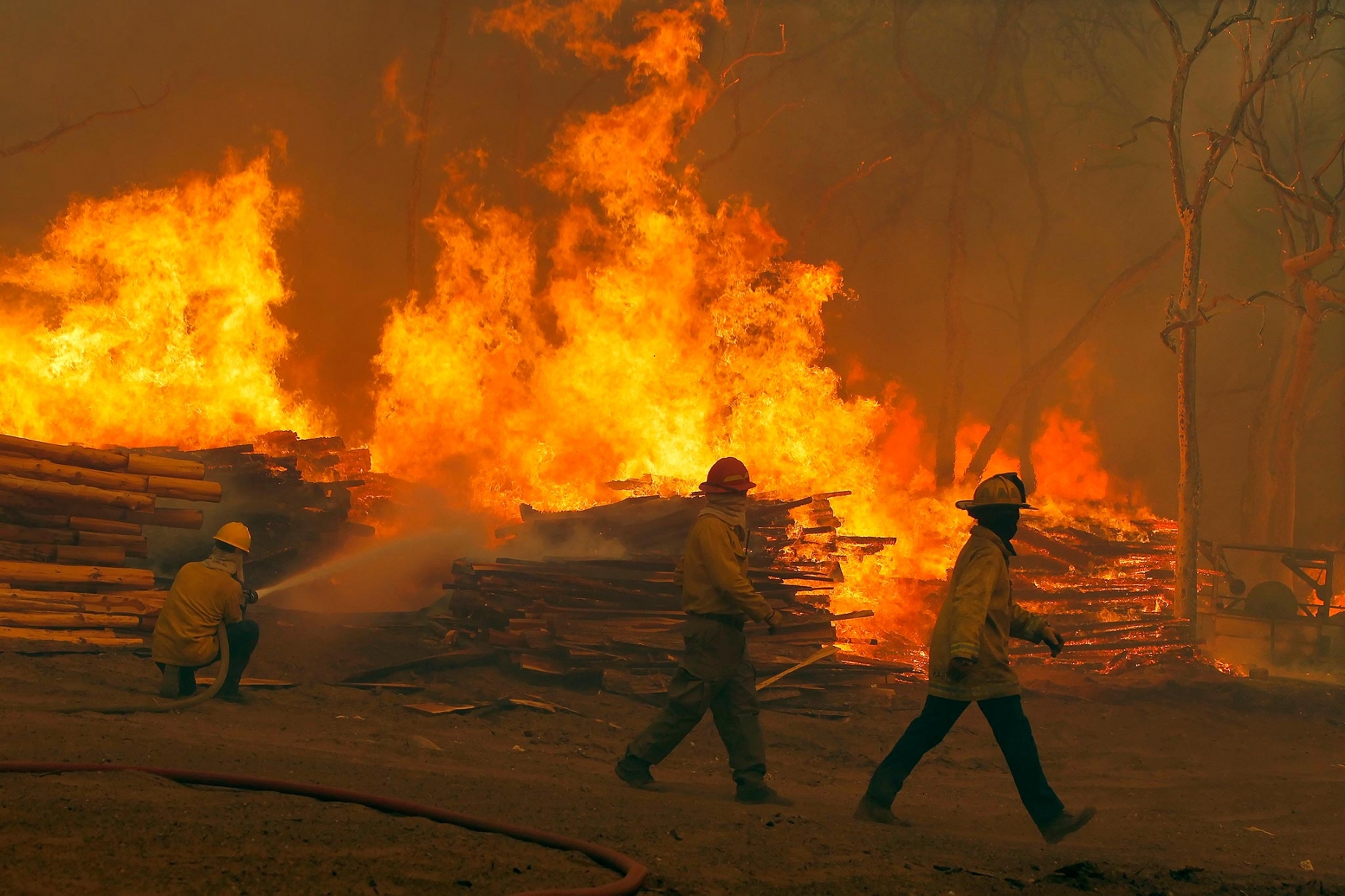 Wildfires can also affect indoor air quality for those living near affected areas by increasing particulate matter concentrations within homes, leading to many of the adverse health impacts already discussed.151,165 For example, during the 2007 San Diego wildfires, health monitoring showed excess emergency room visits for asthma, respiratory problems, chest pain, and COPD. During times of peak fire particulate matter concentrations, the odds of a person seeking emergency care increased by 50% when compared to non-fire conditions.166 Smoke from wildfires can also impair driving visibility, increasing risks of motor vehicle deaths and injuries.136,167,168,169
Pregnant women, children, and the elderly are more sensitive to the harmful health effects of wildfire smoke exposure (see also Ch. 9: Populations of Concern).14,158,170,171 Firefighters are exposed to significantly higher levels and longer periods of exposure to combustion products from fires, leading to health risks that include decreased lung function, inflammation, and respiratory system problems, as well as injuries from burns and falling trees.147,170,172,173,174,175
Wildfires can also create an increased burden on the health care system and public health infrastructure. For example, wildfires near populated areas often necessitate large evacuations, requiring extensive public health resources, including shelter, and treatment of individuals for injuries, smoke inhalation, and mental health impacts.69,168,176,177 Housing development in or near the wildland–urban interface has expanded over the last several decades and is expected to continue to expand.178 These changing development patterns in combination with a changing climate are increasing the vulnerability of these areas to wildfires.179,180,181
Following wildfire, increased soil erosion rates and changes to runoff generation may contaminate water-supply reservoirs and disrupt downstream drinking water supplies.182,183 Post-wildfire erosion and runoff has been linked to increased flooding and debris flow hazards, depending on the severity of the fire, seasonal rainfall patterns, watershed characteristics, and the size of the burn area.184,185,186,187 Wildfires have a range of short- and long-term effects on watersheds that have the potential to change water quality, quantity, availability, and treatability downstream from the burned area.188,189,190
---
The primary health hazards of severe thunderstorms are from lightning and high winds, while the principal winter storm hazards include extreme cold temperatures (see Ch. 2: Temperature-related Deaths and Illness), frozen precipitation, and associated dangerous road and other conditions. Future health impacts associated with these types of storms are uncertain and will depend on how climate change affects storm trends.
During the period 1956 to 2006, lightning caused an estimated 101.2 deaths per year,192 while thunderstorm winds are estimated to have caused approximately 26 deaths per year from 1977 to 2007.193 Thunderstorm precipitation and winds can damage structures, fell trees, and create hazardous road conditions and impair driving visibility, increasing risks of motor vehicle deaths and injuries.136,194,195 Thunderstorm winds can cause blunt trauma or injuries, such as from being struck by falling trees and other flying debris,48 and were responsible for an estimated 4,366 injuries during the period 1993 to 2003.195
Winter storms can be accompanied by freezing winds and frigid temperatures that can cause frostbite and hypothermia (see also Ch. 2: Temperature-Related Deaths and Illness).196,197 Individuals that lack proper clothing and shelter (for example, the homeless) are more at risk of injuries from direct exposure to weather conditions associated with winter storms and severe thunderstorms.198 Low-income populations have increased exposure risk to severe winter weather conditions because they are more likely to live in low-quality, poorly insulated housing; be unable to afford sufficient domestic heating; or need to make tradeoffs between food and heating expenditures.199,200 Freezing rain, snow, and ice have been linked to increased injuries associated with falling201 as well as motor vehicle deaths and injuries due to treacherous road conditions and impaired driving visibility.136,202
After severe thunderstorms, individuals can suffer injuries during debris removal and cleanup activities195,203 as well as exposure to hazards if flooding occurs (see Section 4.4 of this chapter). Mental health issues and stress are also possible after storms (see Ch. 8: Mental Health). This is especially true of thunderstorms associated with tornadoes, as the aftermath of the storm can involve dealing with the loss of property, displacement, or loss of life.204 After winter storms, snow removal can be strenuous work and can increase the likelihood of illness and death for individuals with preexisting cardiovascular or pulmonary conditions.205
---
Climate change and changing patterns of extreme weather have the potential to strain the capacity of public health systems. However, few comprehensive or systematic studies have examined the human health impacts of such health-system strain.206 Particularly in the context of floods and hurricanes, the impacts on health systems from short- and long-term population displacement are not fully understood or well quantified.69 In addition, the role of future population migration and demographic changes is just beginning to be elucidated in assessments of local adaptive capacity or resilience to the effects of future extreme events. Methodological challenges remain for accurately quantifying and attributing delayed mortality associated with, but not caused directly by, extreme event exposure—for example, elevated mortality associated with heart disease, cancer, diabetes, and infections and other complications from injuries in populations exposed to hurricanes.32,33
---
In addition the emerging issues identified above, the authors highlight the following potential areas for additional scientific and research activity on extreme events based on their review of the literature. Current understanding is limited by a lack of systematic surveillance for the range of health impacts, both short and long term, associated with a wider range of extreme events, including prolonged events like droughts and other extremes that do not currently trigger post-event health surveillance.
Future assessments can benefit from multidisciplinary research activities that:
better define the health implications associated with particular extreme events where longer-term impacts, as well as regional differences in health outcomes, are currently not well understood, such as droughts and floods;
enhance understanding of how specific attributes that contribute to individual and community level vulnerability to health impacts after extreme events, including social and behavioral characteristics, interact and contribute to or mitigate risks of adverse health outcomes; and
examine how health outcomes can be impacted by other cumulative, compounding, or secondary effects of extreme events, such as access to or disruption of healthcare services and damages to and cascading failures of infrastructure.