Temperature-Related Death and Illness
Key Findings
The Earth is warming due to elevated concentrations of greenhouse gases, and will continue to warm in the future. U.S. average temperatures have increased by 1.3°F to 1.9°F since record keeping began in 1895, heat waves have become more frequent and intense, and cold waves have become less frequent across the nation (see Ch. 1: Introduction). Annual average U.S. temperatures are projected to increase by 3°F to 10°F by the end of this century, depending on future emissions of greenhouse gases and other factors.1 These temperature changes will have direct effects on human health.
Days that are hotter than the average seasonal temperature in the summer or colder than the average seasonal temperature in the winter cause increased levels of illness and death by compromising the body's ability to regulate its temperature or by inducing direct or indirect health complications. Figure 2.1 provides a conceptual model of the various climate drivers, social factors, and environmental and institutional factors that can interact to result in changes in illness and deaths as a result of extreme heat. Increasing concentrations of greenhouse gases lead to an increase of both average and extreme temperatures, leading to an increase in deaths and illness from heat and a potential decrease in deaths from cold. Challenges involved in determining the temperature–death relationship include a lack of consistent diagnoses on death certificates and the fact that the health implications of extreme temperatures are not absolute, differing from location to location and changing over time. Both of these issues can be partially addressed through the use of statistical methods. Climate model projections of future temperatures can be combined with the estimated relationships between temperatures and health in order to assess how deaths and illnesses resulting from temperature could change in the future. The impact of a warming climate on deaths and illnesses will not be realized equally as a number of populations, such as children, the elderly, and economically disadvantaged groups, are especially vulnerable to temperature.
Figure 2.1: Climate Change and Health—Extreme Heat
---
Temperature extremes most directly affect health by compromising the body's ability to regulate its internal temperature. Loss of internal temperature control can result in a cascade of illnesses, including heat cramps, heat exhaustion, heatstroke, and hyperthermia in the presence of extreme heat, and hypothermia and frostbite in the presence of extreme cold. Temperature extremes can also worsen chronic conditions such as cardiovascular disease, respiratory disease, cerebrovascular disease, and diabetes-related conditions. Prolonged exposure to high temperatures is associated with increased hospital admissions for cardiovascular, kidney, and respiratory disorders. Exposures to high minimum temperatures may also reduce the ability of the human body to recover from high daily maximum temperatures.
---
Extreme temperatures are typically defined by some measure, for example, an ambient temperature, heat index (a combination of temperature and humidity), or wind chill (a combination of temperature and wind speed), exceeding predefined thresholds over a number of days.2,3, 4,5, 6,7, 8 Extremes can be defined by average, minimum, or maximum daily temperatures, by nighttime temperatures, or by daytime temperatures. However, there is no standard method for defining a heat wave or cold wave. There are dramatic differences in the observed relationships between temperature, death, and illness across different regions and seasons; these relationships vary based on average temperatures in those locations and the timing of the heat or cold event. For example, a 95°F day in Vermont will have different implications for health than a 95°F day in Texas, and similarly, a 95°F day in May will have different implications than one in August9, 10,11, 12 (this is further discussed in Section 2.5.2). Therefore, in some cases, temperature extremes are defined by comparison to some local average (for example, the top 1% of warmest days recorded in a particular location) rather than to some absolute temperature (such as 95°F). While temperature extremes are generally determined based on weather station records, the exposure of individuals will depend on their location: urban heat islands, microclimates, and differences between indoor and outdoor temperatures can all lead to differences between weather station data and actual exposure. The indoor environment is particularly important as most people spend the majority of their time inside.
One exception to using relative measures of temperature is that there are some critical physical and weather condition thresholds that are absolute. For example, one combined measure of humidity and temperature is known as the wet bulb temperature. As the wet bulb temperature reaches or exceeds the threshold of 35°C (95°F), the human body can no longer cool through perspiration, and recent evidence suggest that there is a physical heat tolerance limit in humans to sustained temperatures above 35°C that is similar across diverse climates.13 The combined effects of temperature and humidity have been incorporated in tools such as heat index tables, which reflect how combinations of heat and relative humidity "feel." The heat index in these tools is often presented with notes about the potential nature and type of health risks different combinations of temperature and humidity may pose, along with confounding conditions such as exposure to direct sunlight or strong winds.
Variations in heat wave definitions make it challenging to compare results across studies or determine the most appropriate public health warning systems.8, 14 This is important as the associations between deaths and illnesses and extreme heat conditions vary depending on the methods used for defining the extreme conditions.2,15, 16
---
Two broad approaches are used to study the relationship between temperatures and illness and death: direct attribution and statistical methods.17, 18
Direct Attribution Studies
With direct attribution, researchers link health outcomes to temperatures based on assigned diagnosis codes in medical records such as hospital admissions and death certificates. For example, the International Classification of Diseases (ICD-10) contains specific codes for attributing deaths to exposure to excessive natural heat (X30) and excessive natural cold (X31).19 However, medical records will not include information on the weather conditions at the time of the event or preceding the event. It is generally accepted that direct attribution underestimates the number of people who die from temperature extremes. Reasons for this include difficulties in diagnosing heat-related and cold-related deaths, lack of consistent diagnostic criteria, and difficulty in identifying, or lack of reporting, heat or cold as a factor that worsened a preexisting medical condition.9, 17 Heat-related deaths are often not reported as such if another cause of death exists and there is no well-publicized heat wave. An additional challenging factor in deaths classified as X31 (cold) deaths is that a number of these deaths result from situations involving substance use/abuse and/or contact with water, both of which can contribute to hypothermia.20,21
Statistical Studies
Statistical studies measure the impact of temperature on death and illness using methods that relate the number of cases (for example, total daily deaths in a city) to observed weather conditions and other socio- demographic factors. These statistical methods determine whether the temperature conditions were associated with increased deaths or illness above longer-term average levels. These associations establish the relationship between temperature and premature deaths and illness. In some cases, particularly with extreme temperature conditions, the increase in premature deaths and illness can be quite dramatic and the health impact may be referred to in terms of excess deaths or illnesses. Methods for evaluating the impact of temperature in these models vary.
Many studies include all the days in the study period, which makes it possible to capture changes in deaths resulting from small variations of temperatures from their seasonal averages. Other methods restrict the analysis to days that exceed some threshold for extreme heat or cold conditions.22 Some studies incorporate methods that determine different health relationships for wind, air pressure, and cloud cover as well as the more common temperature and humidity measures.15 Another approach is to identify a heat event and compare observed illness and deaths during the event with a carefully chosen comparison period.23, 24,25 Many of these methods also incorporate socio-demographic factors (for example, age, race, and poverty) that may affect the temperature–death relationship.
Comparing Results of Direct Attribution and Statistical Studies
Comparing death estimates across studies is therefore complicated by the use of different criteria for temperature extremes, different analytical methods, varying time periods, and different affected populations. Further, it is widely accepted that characteristics of extreme temperature events such as duration, intensity, and timing in season directly affect actual death totals.2, 12 Estimates of the average number of deaths attributable to heat and cold considering all temperatures, rather than just those associated with extreme events, provide an alternative for considering the mortality impact of climate change.26,27 Statistical studies can also offer insights into what aspects of a temperature extreme are most important. For example, there are indications that the relationship between high nighttime temperatures and mortality is more pronounced than the relationship for daytime temperatures.12,16
These two methods (direct attribution and statistical approaches) yield very different results for several reasons. First, statistical approaches generally suggest that the actual number of deaths associated with temperature is far greater than those recorded as temperature-related in medical records. Medical records often do not capture the role of heat in exacerbating the cause of death, only recording the ultimate cause, such as a stroke or a heart attack (see, for example, Figure 2.2, where the excess deaths during the 1995 Chicago heat wave clearly exceeded the number of deaths recorded as heat-related on death certificates). Statistical methods focus on determining how temperature contributes to premature deaths and illness and therefore are not susceptible to this kind of undercount, though they face potential biases due to time-varying factors like seasonality. Both methods depend on temperatures measured at weather stations, though the actual temperature exposure of individuals may differ. In short, while the focus on temperature is consistent in both methods, the methods potentially evaluate very different combinations of deaths and weather conditions.
---
A number of extreme temperature events in the United States have led to dramatic increases in deaths, including events in Kansas City and St. Louis in 1980, Philadelphia in 1993, Chicago in 1995, and California in 2006. (See Figure 2.2 for more on the July 1995 heat wave in Chicago).28,29, 30,31, 32
Recent U.S. studies in specific communities and for specific extreme temperature events continue to conclude that extreme temperatures, particularly extreme heat, result in premature deaths.7, 30,33, 34 This finding is further reinforced by a growing suite of regional- and national-scale studies documenting an increase in deaths following extreme temperature conditions, using both direct attribution17 and statistical approaches.9,10, 12,15, 35 The connection between heat events and deaths is also evident internationally. The European heat wave of 2003 is an especially notable example, as it is estimated to have been responsible for between 30,000 and 70,000 premature deaths.36 However, statistical approaches find that elevated death rates are seen even for less extreme temperatures. These approaches find an optimal temperature, and show that there are more deaths at any temperatures that are higher or lower than that optimal temperature.11,37 Even though the increase in deaths per degree are smaller near the optimum than at more extreme temperatures, because the percentage of days that do not qualify as extreme are large,38 it can be important to address the changes in deaths that occur for these smaller temperature differences.
A recent analysis of U.S. deaths from temperature extremes based on death records found an average of approximately 1,300 deaths per year from 2006 to 2010 coded as resulting from extreme cold exposures, and 670 deaths per year coded as resulting from exposure to extreme heat.17 These results, and those from all similar studies that rely solely on coding within medical records to determine cause of deaths, will underestimate the actual number of deaths due to extreme temperatures.17, 39 For example, some statistical approaches estimate that more than 1,300 deaths per year in the United States are due to extreme heat. 15,40 Different approaches to attributing cause of death lead to differences in the relative number of deaths attributed to heat and cold.41 Studies based on statistical approaches have found that, despite a larger number of deaths being coded as related to extreme cold rather than extreme heat, and a larger mortality rate in winter overall, the relationship between mortality and an additional day of extreme heat is generally much larger than the relationship between mortality and an additional day of extreme cold. 12
Confounding Factors and Effect Modifiers
While the direct attribution approach underestimates the number of deaths resulting from extreme temperature events, there are a few ways in which the statistical approach may lead to an overestimation. However, any overestimation due to these potential confounding factors and effect modifiers is thought to be much smaller than the direct attribution underestimation.12
The first potential overestimation results from the connection between elevated temperatures and other variables that correlate with temperature, such as poor air quality. This connection involves a combination of factors, including stagnant air masses and changes in the atmospheric chemistry that affect the concentrations of air pollutants such as ozone or particulate matter (see Ch. 3: Air Quality Impacts). If some portion of the deaths during extreme heat events are actually a result of the higher levels of atmospheric pollution that are correlated with these events, then including those deaths in a statistical analysis to determine the relationship of increased heat on human health would result in double counting deaths.10, 42,43, 44 However, this issue is often addressed by including air pollution and other correlated variables in statistical modeling.26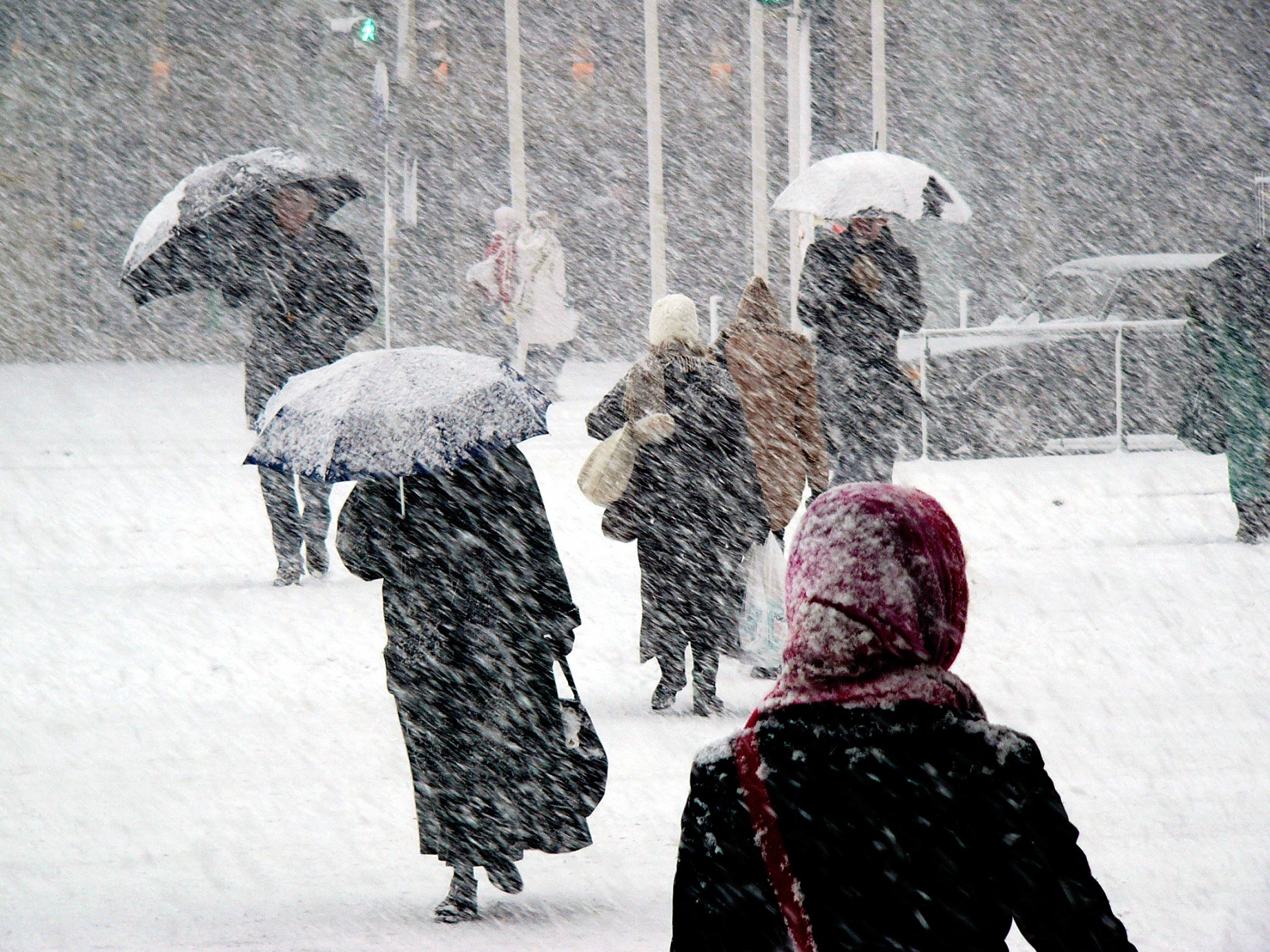 A second consideration when using statistical approaches to determine the relationship between temperature and deaths is whether some of the individuals who died during the temperature event were already near death, and therefore the temperature event could be considered to have "displaced" the death by a matter of days rather than having killed a person not otherwise expected to die. This effect is referred to as mortality displacement. There is still no consensus regarding the influence of mortality displacement on premature death estimates, but this effect generally accounts for a smaller portion of premature deaths as events become more extreme.7, 12,45, 46,47
Evidence of Adaptation to Temperature Extremes
The impact on human health of a given temperature event (for example, a 95°F day) can depend on where and when it occurs. The evidence also shows larger changes in deaths and hospitalizations in response to elevated temperatures in cities where temperatures are typically cooler as compared with warmer cities.9, 11,37, 48,49 This suggests that people can adapt, at least partially, to the average temperature that they are used to experiencing. Some of this effect can be explained by differences in infrastructure. For example, locations with higher average temperature, such as the Southeast, will generally have greater prevalence and use of air conditioning. However, there is also evidence that there is a physiological acclimatization (the ability to gradually adapt to heat), with changes in sweat volume and timing, blood flow and heat transfer to the skin, and kidney function and water conservation occurring over the course of weeks to months of exposure to a hot climate.50 For example, as a result of this type of adaptation, heat events later in the summer have less of an impact on deaths than those earlier in the summer, all else being equal,15 although some of this effect is also due to the deaths of some of the most vulnerable earlier in the season. However, children and older adults remain vulnerable given their reduced ability to regulate their internal temperature and limited acclimatization capacities.50
An increased tolerance to extreme temperatures has also been observed over multiyear and multidecadal periods.9, 10,51, 52,53 This improvement is likely due to some combination of physiological acclimatization, increased prevalence and use of air conditioning,10 and general improvements in public health over time,9,51 but the relative importance of each is not yet clear.53
Recent changes in urban planning and development programs reflect an adaptive trend implemented partially in response to the anticipated temperature health risks of climate change. For example, because urban areas tend to be warmer than surrounding rural areas (the "urban heat island" effect), there is an increased emphasis on incorporating green space and other technologies, such as cool roofs, in new development or redevelopment projects.54 Similarly, programs that provide advice and services in preparation for or response to extreme temperatures continue to increase in number and expand the scope of their activity (see for example guidance documents on responses to extreme temperature developed by the Centers for Disease Control and Prevention and the Environmental Protection Agency).55, 56 Continued changes in personal behavior as a result of these efforts, for example, seeking access to air-conditioned areas during extreme heat events or limiting outside activity, may continue to change future exposure to extreme temperatures and other climate-sensitive health stressors, such as outdoor air pollutants and vectors for disease such as ticks or mosquitoes.
Observed Trends in Heat Deaths
As discussed in Chapter 1, U.S. average temperature has increased by 1.3°F to 1.9°F since 1895, with much of that increase occurring since 1970, though this temperature increase has not been uniform geographically and some regions, such as the Southeast, have seen little increase in temperature and extreme heat over time.1, 15 This warming is attributable to elevated concentrations of greenhouse gases and it has been estimated that three-quarters of moderately hot extremes are already a result of this historical warming.57 As discussed in the previous section, there have also been changes in the tolerance of populations within the United States to extreme temperatures. Changes in mortality due to high temperatures are therefore a result of the combination of higher temperatures and higher heat tolerance. Use of the direct attribution approach, based on diagnosis codes in medical records, to examine national trends in heat mortality over time is challenging because of changes in classification methods over time.58 The few studies using statistical methods that have presented total mortality estimates over time suggest that, over the last several decades, reductions in mortality due to increases in tolerance have outweighed increases in mortality due to increased temperatures. 15,59
---
Temperature extremes are linked to a range of illnesses reported at emergency rooms and hospitals. However, estimates for the national burden of illness associated with extreme temperatures are limited.
Using a direct attribution approach, an analysis of a nationally representative database from the Healthcare Utilization Project (HCUP) produced an annual average estimate of 65,299 emergency visits for acute heat illness during the summer months (May through September)—an average rate of 21.5 visits for every 100,000 people each year.62 This result was based only on recorded diagnosis codes for hyperthermia and probably underestimates the true number of heat-related healthcare visits, as a wider range of health outcomes is potentially affected by extreme heat. For example, hyperthermia is not the only complication from extreme heat, and not every individual that suffers from a heat illness visits an emergency department. In a national study of Medicare patients from 2004 to 2005, an annual average of 5,004 hyperthermia cases and 4,381 hypothermia cases were reported for inpatient and outpatient visits.63 None of these studies link health episodes to observed temperature data, thus limiting the opportunity to attribute these adverse outcomes to specific heat events or conditions.
High ambient heat has been associated with adverse impacts for a wide range of illnesses.25 Examples of illnesses associated with extreme heat include cardiovascular, respiratory, and renal illnesses; diabetes; hyperthermia; mental health issues; and preterm births. Children spend more time outdoors and have insufficient ability for physiologic adaptation, and thus may be particularly vulnerable during heat waves. 64 Respiratory illness among the elderly population was most commonly reported during extreme heat.65
Statistical studies examine the association between extreme heat and illness using data from various healthcare access points (such as hospital admissions, emergency department visits, and ambulance dispatches). The majority of these studies examine the association of extreme heat with cardiovascular and respiratory illnesses. For these particular health outcomes, the evidence is mixed, as many studies observed elevated risks of illness during periods of extreme heat but others found no evidence of elevated levels of illness.24, 48,66, 67,68, 69,70 The evidence on some of the other health outcomes is more robust. Across emergency department visits and hospital admissions, high temperature have been associated with renal diseases, electrolyte imbalance, and hyperthermia.24,67, 71,72 These health risks vary not only across types of illness but also for the same illness across different healthcare settings. In general, evidence for associations with morbidity outcomes, other than cardiovascular impacts, is strong.
While there is still uncertainty about how levels of heat-related illnesses are expected to change with projected increases in summer temperature from climate change,38 advances have been made in surveillance of heat-related illness. For example, monitoring of emergency ambulance calls during heat waves can be used to establish real-time surveillance systems to identify extreme heat events.73 The increase in emergency visits for a wide range of illnesses during the 2006 heat wave in California points to the potential for using this type of information in real-time health surveillance systems.24
---
Climate change will increase the frequency and severity of future extreme heat events while also resulting in generally warmer summers and milder winters,1 with implications for human health. Absent further adaptation, these changes are expected to lead to an increase in illness and death from increases in heat, and reductions in illness and death resulting from decreases in cold, due to changes in outcomes such as heat stroke, cardiovascular disease, respiratory disease, cerebrovascular disease, and kidney disorders.38, 74
A warmer future is projected to lead to increases in future mortality on the order of thousands to tens of thousands of additional premature deaths per year across the United States by the end of this century.22, 35,51, 75,76, 77,78, 79 Studies differ in which regions of the United States are examined and in how they account for factors such as adaptation, mortality displacement, demographic changes, definitions of heat waves and extreme cold, and air quality factors, and some studies examine only extreme events while others take into account the health effects of smaller deviations from average seasonal temperatures. Despite these differences there is reasonable agreement on the magnitude of the projected changes. Additionally, studies have projected an increase in premature deaths due to increases in temperature for Chicago, IL,36, 80 Dallas, TX,18 the Northeast corridor cities of Boston, MA, New York, NY, and Philadelphia, PA,18, 26,81, 82 Washington State,83, 84 California,85 or a group of cities including Portland, OR; Minneapolis and St. Paul, MN; Chicago, IL; Detroit, MI; Toledo, Cleveland, Columbus, and Cincinnati, OH; Pittsburgh and Philadelphia, PA; and Washington, DC.86 However, these regional projections use a variety of modeling strategies and therefore show more variability in mortality estimates than studies that are national in scope.
Less is known about how non-fatal illnesses will change in response to projected increases in heat. However, hospital admissions related to respiratory, hormonal, urinary, genital, and renal problems are generally projected to increase.72,87 Kidney stone prevalence has been linked to high temperatures, possibly due to dehydration leading to concentration of the salts that form kidney stones. In the United States, an increased rate of kidney stones is observed in southern regions of the country, especially the Southeast. An expansion of the regions where the risk of kidney stones is higher is therefore plausible in a warmer future.88, 89,90
The decrease in deaths and illness due to reductions in winter cold have not been as well studied as the health impacts of increased heat, but the reduction in premature deaths from cold are expected to be smaller than the increase in deaths from heat in the United States.22,26, 35,38, 75,77 While this is true nationally (with the exception of Barreca 2012),75 it may not hold for all regions within the country.27 Similarly, international studies have generally projected a net increase in deaths from a warming climate, though in some regions, decreases in cold mortality may outweigh increases in heat mortality.91 The projected net increase in deaths is based in part on historical studies that show that an additional extreme hot day leads to more deaths than an additional extreme cold day, and in part on the fact that the decrease in extreme cold deaths is limited as the total number of cold deaths approaches zero in a given location.
It is important to distinguish between generally higher wintertime mortality rates that are not strongly associated with daily temperatures—such as respiratory infections and some cardiovascular disease 12, 92—from mortality that is more directly related to the magnitude of the cold temperatures. Some recent studies have suggested that factors leading to higher wintertime mortality rates may not be sensitive to climate warming, and that deaths due to these factors are expected to occur with or without climate change. Considering this, some estimates of wintertime mortality may overstate the benefit of climate change in reducing wintertime deaths.46, 93,94
The U.S. population has become less sensitive to heat over time. Factors that have contributed to this change include infrastructure improvements, including increased access and use of air conditioning in homes and businesses, and improved societal responses, including increased access to public health programs and healthcare.15, 51,59, 95,96, 97 Projecting these trends into the future is challenging, but this trend of increasing tolerance is projected to continue, with future changes in adaptive capacity expected to reduce the future increase in mortality.53 However, there are limits to adaptation, whether physiological50 or sociotechnical (for example, air conditioning, awareness programs, or cooling centers). While historically adaptation has outpaced warming, most studies project a future increase in mortality even when including assumptions regarding adaptation.18,22, 81,85, 91 Additionally, the occurrence of events such as power outages simultaneous with a heat wave may reduce some of these adaptive benefits. Such simultaneous events can be more common because of the additional demand on the electricity grid due to high air-conditioning usage.98 Another potential effect is that if current trends of population growth and migration into large urban areas continue, there may be an increasing urban heat island effect which will magnify the rate of warming locally, possibly leading to more heat-related deaths and fewer cold-related deaths.
Projected changes in future health outcomes associated with extreme temperatures can be difficult to quantify. Projections can depend on 1) the characterization of population sensitivity to temperature event characteristics such as magnitude, duration, and humidity; 2) differences in population sensitivity depending on the timing and location of an extreme event; 3) future changes in baseline rates of death and illness as well as human tolerance and adaptive capacity; 4) the changing proportions of vulnerable populations, including the elderly, in the future; and 5) uncertainty in climate projections.
---
Impacts of temperature extremes are geographically varied and disproportionally affect certain populations of concern (see also Ch. 9: Populations of Concern).38 Certain populations are more at risk for experiencing detrimental consequences of exposure to extreme temperatures due to their sensitivity to hot and cold temperatures and limitations to their capacity for adapting to new climate conditions.
Older adults are a rapidly growing population in the United States, and heat impacts are projected to occur in places where older adults are heavily concentrated and therefore most exposed.99 Older adults are at higher risk for temperature-related mortality and morbidity, particularly those who have preexisting diseases, those who take certain medications that affect thermoregulation or block nerve impulses (for example, beta-blockers, major tranquilizers, and diuretics), those who are living alone, or those with limited mobility (see also Ch. 9: Populations of Concern). 17,24, 39,42, 100 The relationship between increased temperatures and death in older adults is well-understood with strong evidence of heat-related vulnerability for adults over 65 and 75 years old.101 An increased risk for respiratory and cardiovascular death is observed in older adults during temperature extremes due to reduced thermoregulation.17, 39,42, 65 Morbidity studies have also identified links between increased temperatures and respiratory and cardiovascular hospitalizations in older adults.65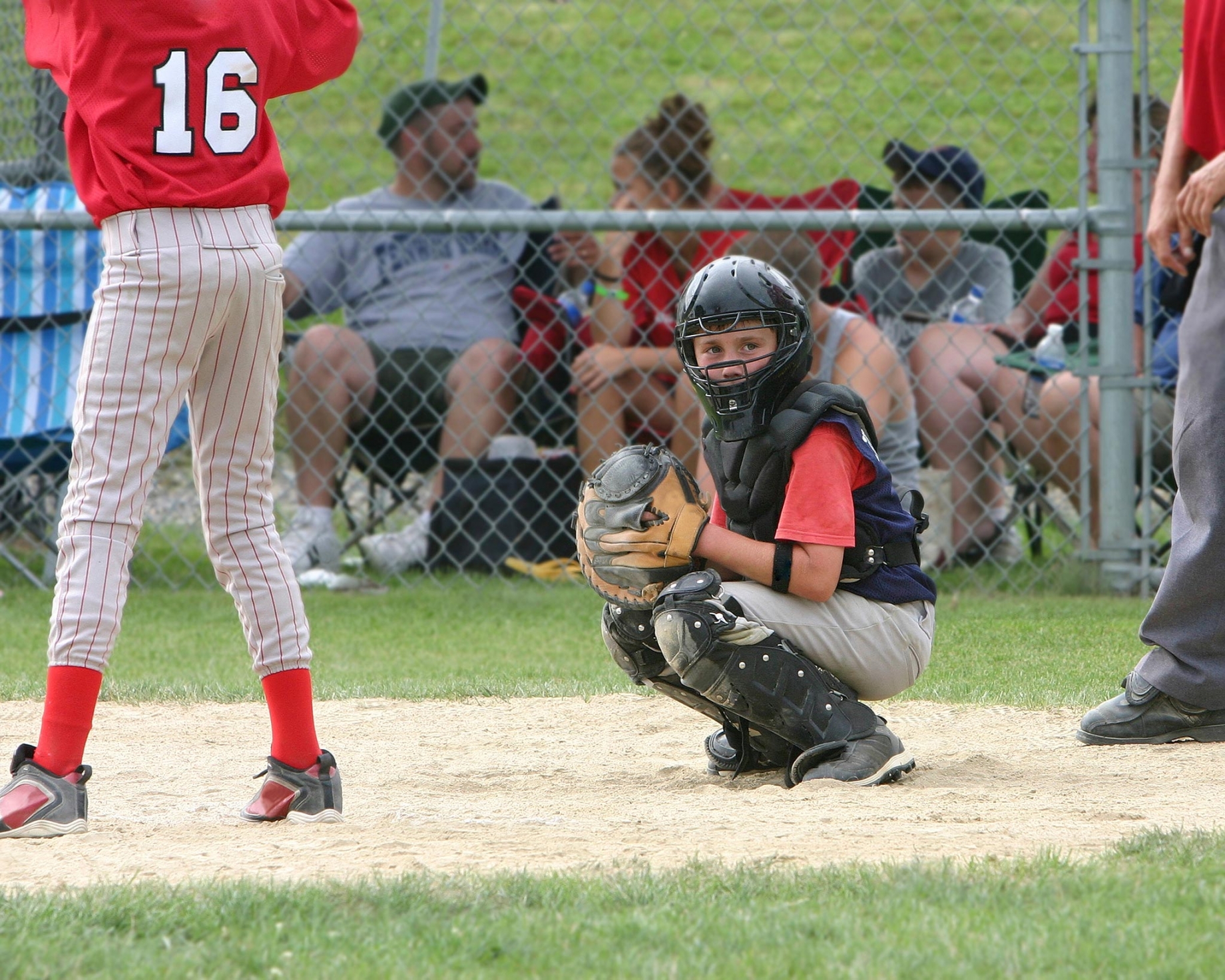 Children are particularly vulnerable because they must rely on others to help keep them safe. This is especially true in environments that may lack air conditioning, including homes, schools, or cars (see also Ch. 9: Populations of Concern). 102 The primary health complications observed in children exposed to extreme heat include dehydration, electrolyte imbalance, fever, renal disease, heat stress, and hyperthermia.64 Infectious and respiratory diseases in children are affected by both hot and cold temperatures.64 Inefficient thermoregulation, reduced cardiovascular output, and heightened metabolic rate are physiological factors driving vulnerability in children to extreme heat. Children also spend a considerable amount of time outdoors and participating in vigorous physical activities.17, 39,64, 103 High-school football players are especially vulnerable to heat illness (see also Ch. 9: Populations of Concern). 104 A limited number of studies show evidence of cold-related mortality in children. However, no study has examined the relationship between cold temperature and cause-specific mortality.64 Pregnant women are also vulnerable to temperature extremes as preterm birth has been associated with extreme heat.39, 105,106 Elevated heat exposure can increase dehydration, leading to the release of labor-inducing hormones.107 Extreme heat events are also associated with adverse birth outcomes, such as low birth weight and infant mortality (see Ch. 9: Populations of Concern).
Where a person lives, works, or goes to school can also make them more vulnerable to health impacts from extreme temperatures. Of particular concern for densely populated cities is the urban heat island effect, where manmade surfaces absorb sunlight during the day and then radiate the stored energy at night as heat. This process will exacerbate any warming from climate change and limit the potential relief of cooler nighttime temperatures in urban areas.81 In addition to the urban heat island effect, land cover characteristics and poor air quality combine to increase the impacts of high ambient temperatures for city dwellers and further increase the burden on populations of concern within the urban area.12, 17,42, 108 The homeless are often more exposed to heat and cold extremes, while also sharing many risk factors with other populations of concern such as social isolation, psychiatric illness, and other health issues.109
Race, ethnicity, and socioeconomic status can affect vulnerability to temperature extremes. Non-Hispanic Black persons have been identified as being more vulnerable than other racial and ethnic groups to detrimental consequences of exposure to temperature extremes.17,39, 42,103, 110,111 One study found that non-Hispanic Blacks were 2.5 times more likely to experience heat-related mortality compared to non-Hispanic Whites, and non-Hispanic Blacks had a two-fold risk of dying from a heat-related event compared to Hispanics.17 Evidence of racial differences in heat tolerance due to genetic differences is inconclusive.110 However, other factors may contribute to increased vulnerability of Black populations, including comorbidities ( co-existing chronic conditions) that increase susceptibility to higher temperatures, disparities in the availability and use of air conditioning and in heat risk-related land cover characteristics (for example, living in urban areas prone to heat-island effects), and environmental justice issues.17,39, 108,110, 112 Overall, the link between temperature extremes, race, ethnicity, and socioeconomic status is multidimensional and dependent on the outcome being studied. Education level, income, safe housing, occupational risks, access to health care, and baseline health and nutrition status can further distort the association between temperature extremes, race, and ethnicity.42, 110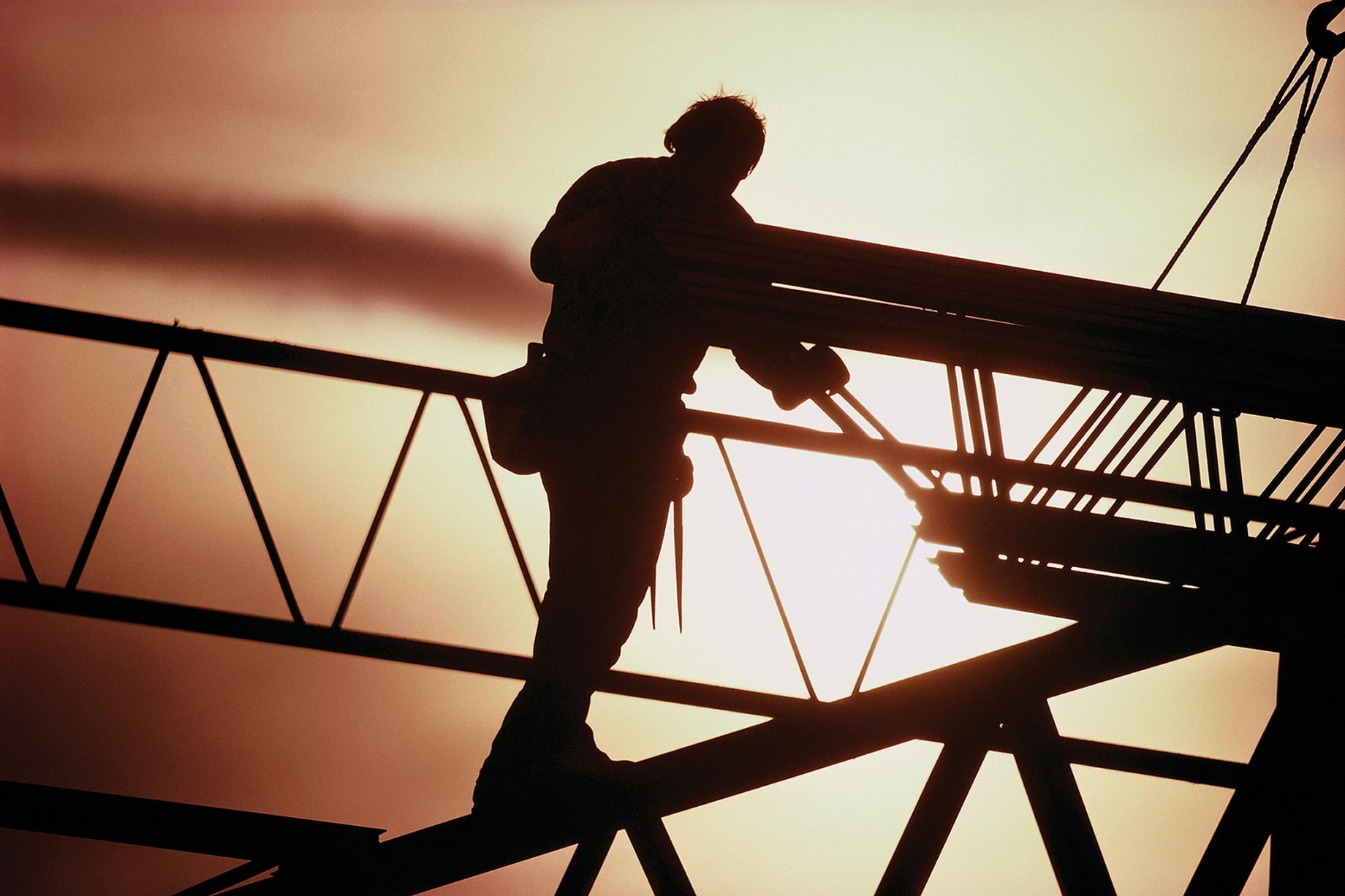 Outdoor workers spend a great deal of time exposed to temperature extremes, often while performing vigorous activities. Certain occupational groups such as agricultural workers, construction workers, and electricity and pipeline utility workers are at increased risk for heat- and cold-related illness, especially where jobs involve heavy exertion.100, 113,114 One study found failure of employers to provide for acclimatization to be the factor most clearly associated with heat-related death in workers.113
Mental, behavioral, and cognitive disorders can be triggered or exacerbated by heat waves. Specific illnesses impacted by heat include dementia, mood disorders, neurosis and stress, and substance abuse.100, 115,116, 117 Some medications interfere with thermoregulation, thereby increasing vulnerability to heat.116 One study in Australia found that hospital admissions for mental and behavioral disorders increased by 7.3% during heat waves above 80°F.115 Studies have also linked extreme heat and increased aggressive behavior. (See also Ch. 8: Mental Health).
---
Emerging and cross-cutting issues include 1) disparate ways that extreme temperature and health are related, 2) urban and rural differences, 3) interactions between impacts and future changes in adaptation, and 4) projections of extreme temperature events.
The health effects addressed in this chapter are not the only ways in which heat and health are related. For example, research indicates that hotter temperatures may lead to an increase in violent crime118 and could negatively affect the labor force, especially occupational health for outdoor sectors.119, 120 Extreme temperatures also interact with air quality, which can complicate estimating how extreme temperature events impact human health in the absence of air quality changes (see Section 2.5.1). In addition, increased heat may also increase vulnerability to poor air quality and allergens, leading to potential non-linear health outcome responses. Extreme temperature events, as well as other impacts from climate change, can also be associated with changes in electricity supply and distribution that can have important implications for the availability of heating and air conditioning, which are key adaptive measures.
Though the estimates of the health impact from extreme heat discussed in the "Research Highlight" were produced only for urban areas (which provided a large sample size for statistical validity), there is also emerging evidence regarding high rates of heat-related illness in rural areas.6,62Occupational exposure and a lack of access to air conditioning are some of the factors that may make rural populations particularly susceptible to extreme heat. There are quantitative challenges to using statistical methods to estimate mortality impacts of temperatures in rural areas due to lower population density and more dispersed weather stations, but rural residents have also demonstrated vulnerability to heat events.121
Other changes in human behavior will also have implications for the linkage between climate and heat-related illness. Changes in building infrastructure as a response to changes in temperature can have impacts on indoor air quality. Similarly, changes in behavior as a result of temperature changes, for example, seeking access to air conditioning, can change exposure to indoor and outdoor pollution and vector-borne diseases (see Ch. 3: Air Quality Impacts; Ch. 5: Vector-Borne Diseases).
Finally, projecting climate variability and the most extreme temperature events can be more challenging than projecting average warming. Extreme temperatures may rise faster than average temperatures,122 with the coldest days warming faster than average for much of the twentieth century, and the warmest days warming faster than average temperatures in the past 30 years.123 Extremely high temperatures in the future may also reach levels outside of past experience, in which case statistically based relationships may no longer hold for those events. There have been suggestive links between rapid recent Arctic sea ice loss124 and an increased frequency of cold125 and warm extremes,126 but this is an active area of research with conflicting results. 127,128 In regions where temperature variability increases, mortality will be expected to increase; mortality is expected to decrease in regions where variability decreases.129
---
In addition to the emerging issues identified above, the authors highlight the following potential areas for additional scientific and research activity on temperature-related illness and death based on their review of the literature. Improved modeling and more robust projections of climate variability and extreme temperatures will enhance the modeling of health impacts associated with extremes of heat and cold. While the surveillance for temperature-related deaths is relatively robust, understanding the impacts of future changes in heat waves and extreme temperatures can be improved with better surveillance and documentation of non-fatal illnesses, including hospitalizations and emergency room visits, for temperature-associated reasons. With growing implementation of heat early warning systems around the country, there is also a need for the development of evaluation methods and associated collection of data to be able to assess effectiveness of such systems and other means of health adaptation.
Future assessments can benefit from research activities that:
further explore the associations between exposure to a range of high and low temperatures and exacerbation of illnesses across locations and healthcare settings;
improve understanding of how genetic factors and social determinants contribute to vulnerability to illness and death from extreme temperature exposures;
analyze the combined health effects of temperature and other discrete climate-sensitive stressors, such as changing air quality, smoke from wildfires, or impacts of extreme weather events;
attribute changes in observed mortality to a changing climate;
develop effective adaptive responses to reduce the potential adverse health outcomes attributable to changing temperatures; and
explore how future adaptive measures and behaviors can be included in quantitative models of health impacts associated with extreme temperatures